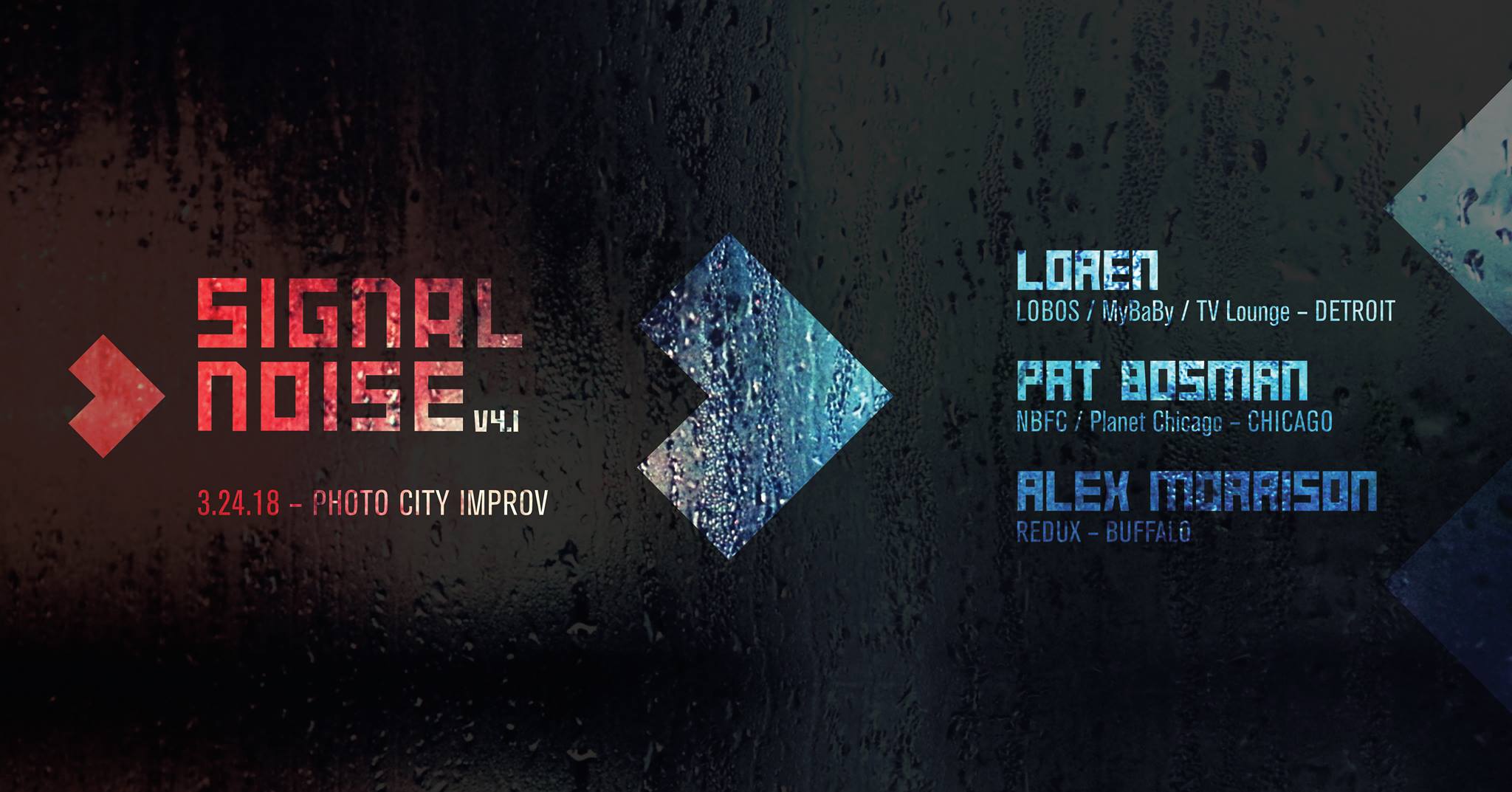 ---
OVERVIEW
Loren [ LOBOS | My Baby | TV Lounge ]
A rapidly-rising star in Detroit's ever-vibrant techno and house scene, LOREN has established herself as a legitimate force in a city where the bar for talent is set famously high. A resident DJ at Detroit's favorite club, TV Lounge, a regular booking in Chicago, Brooklyn and beyond, and with an impressive appearance at 2016's Movement under her belt, Loren is a familiar presence in dj booths these days. This will be western New York's first opportunity to become acquainted with Loren's unique energy, motor city swagger and hypnotic, pounding grooves.
Pat Bosman [ NBFC | Planet Chicago ]
PAT BOSMAN is quite the man about town in the world's house music capital of Chicago. A collaborator of our dear friend Sassmouth (hi Sam!) in the Naughty Bad Fun Collective and resident at the long-running Planet Chicago club night, Pat is all about jacking beats, android funk, disgusting acid, precision mixing and just the right dose of the thing we understand as deepness. If you like your house and techno creeping, twisted and totally free of fucks, Pat Bosman is your man.
Alex Morrison [ REDUX ]
If you've been attending Signal>Noise events (or techno parties practically anywhere in the US, for that matter) for for the past three years, chances are you've danced beside Buffalo's ALEX MORRISON. Alex' boundless enthusiasm for the underground is evident. His work with Buffalo's Redux crew has brought many a memorable night of killer dance music to western NY, but if you haven't heard him throw down a dj set you you're really in for something special. With a discerning taste in music, a broad repertoire and technical skills on par with the very best, Alex is one of our favorite DJs in the region. Having an innate sense of knowing just what to play and when to play it makes Alex Morrison a DJ we're extremely excited to finally have on this lineup.
---
---
TICKET INFO
Hard tickets are available at Aarons Alley
PayPal: signalnoise585@GMAIL.COM
Digital tickets are available on Resident Advisor.
Early Bird $10.00
Pre Sale $15.00
Door $20.00